Tiffany Cutbirth, APRN NP-C – Owner and Founder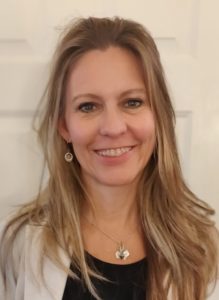 Tiffany began her career as an RN, graduating from Seton Hall University in 1995.  As an RN, she practiced in multiple settings, including internal medicine, school nursing, and home health.  Her experiences within the geriatric community as a home health nurse inspired her to complete her Master's in Nursing as a Nurse Practitioner, where she graduated from The University of Texas Health Science Center in Houston in 2011.  She began her Nurse Practitioner career in an office setting for a Family Practice but quickly turned her focus towards providing healthcare services for the geriatric home-bound population, a vastly under-served population in great need of alternative care solutions.  In 2015, Tiffany decided to create her own practice which enabled her to provide comprehensive care coordination for this critical patient population and their families.  Today, Tiffany owns and operates The Lady with the Lamp where she and her team of Nurse Practitioners and staff continue to provide care for their home-bound patients.  Her business is located in Kingwood, TX and serves patients in Kingwood, Humble, Atascocita, Porter, and New Caney areas.
Srikanth Raayasa

Dr. Srikanth Raayasa is the founding member of Greater Houston Kidney clinic (GHKC).  He attended the University of Mysore Medical School, India and graduated in 2000. After graduation, he trained in Internal Medicine Residency at NYHQ/Cornell University campus in New York, N. Y. and completed his fellowship training in Nephrology at the University Hospital Westchester Medical center.  He is a member of the American Society of Nephrology, the Renal Physicians Association and the Harris County Medical Society and is Board-certified in Internal Medicine and Nephrology and has been practicing Nephrology and Internal Medicine in the Houston area since 2011.  In his free-time, Dr. Raayasa enjoys spending time with his family, music, soccer and playing drums.
Dr. Mohan Rathi

Dr. Mohan Rathi is a Clinical Nephrologist who specializes in diagnosing and treating people with conditions of the Kidneys.  His initial training in Internal Medicine was at Rochester General Hospital, Rochester, New York, after which he got trained in treating kidney diseases (Nephrology Fellowship) at New York Medical College, Westchester University Hospital in Valhalla, New York. After his fellowship in New York, he served in Lexington, Winchester and Mt Sterling, KY where he provided exemplary care for Kidney diseases and Dialysis to the people of North-Eastern Kentucky for nearly 4 years. He moved to Houston, TX in January 2016 to extend his services to Houston, Kingwood and surrounding areas. He understands the complexity of today's medical care and advocates close communication between patients and their (often) several physicians to lead to better care and better outcomes.